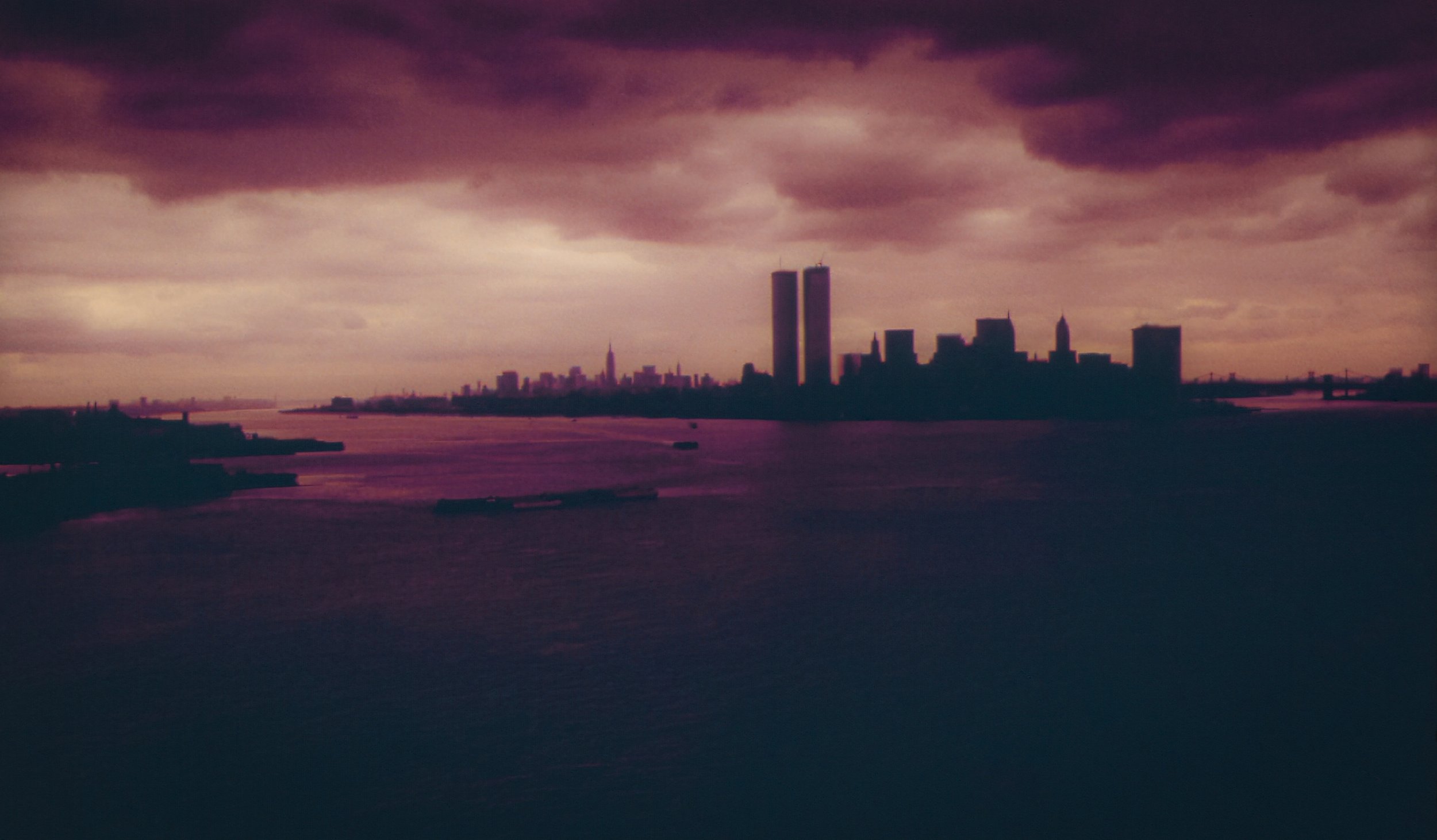 Don't Believe In Ghosts kicked off 2019 by selling out their first-ever headline show at NYC's iconic Bowery Ballroom. Looking out across the room that Saturday night, it was evident not only in the faces present but the energy they contained, that something special is happening.
Formed in 2016 by singer Steven Nathan, Don't Believe In Ghosts' unique blend of eclectic and experimental rock-based music contains a modern alternative/indie pop twist, and has been consistently building momentum.
Along with the release of their first EP, as well as their debut LP "Give It meaning," the band has released multiple self-produced videos, gaining even further exposure, including features on VEVO as well as song features in the US OPEN and many TV show placements from Nat Geo, Travel Channel to MTV.
With an entirely new album ready to go for this year, Don't Believe In Ghosts released two new singles this year, 'Don't Wake Me Up' and 'The Chase'. 'Don't Wake Me Up' was mixed by 8-time Grammy-winning mixer Ken Lewis (X Ambassadors, Bruno Mars, Lorde, Fun, One Republic, etc), and debuted at #2 on ALL ACCESS Retail radio chart.
The band will be touring this summer.
Don't Believe In Ghosts will be releasing multiple singles and videos before the release of the next full-length album later this year.
Vocals, Guitar / Steve Nathan
Guitar / Dan DelVecchio
Bass, Keys / Alex Goumas
Drums / Ken Yang
Highlights
'Don't Wake Me Up' #2 debut on ALL ACCESS retail radio chart.

'Don't Wake Me Up' music video featuring Gilbert Gottfried.

Headlined sold-out show at Bowery Ballroom NYC

Released debut full-length album, "Give It Meaning," in 2017 (Featuring Dr. Fink from Prince & The Revolution on Keyboards)

Slow Down top ten most played song at College Radio in 2018

Single, "Slow Down," was the #1 Song for three weeks in a row on WKRO in Paducah, KY

Over 2 Million plays on retail radio.

'Rig Run Down' for Music Insider Magazine

REMIX CONTEST with Multi-Grammy Winning mix engineer Ken Lewis (Lorde, Fun, Kanye, Bruno Mars, Etc.) Song was featured in his mix tutorial and over 300 aspiring engineers submitted their own remixes.

Single, "Slow Down" was featured as an "Alternative Spotlight Track" on All Access

Video Premiere Partners with Alternative Nation and VEVO
RADIO
WKQX (Chicago), WXXJ (Jacksonville), KFRR (Fresno), KPOI (Hawaii), WSFS (Miami), WWYY (Allentown), WXFX (Montgomery), KBZT (San Diego), KPNT (St. Louis), KRZQ (Reno NV), KTCL (Denver), WHBC (Canton, OH), WKRO (Paducah KY), KTKE (Tuckee, CA), RadioBuzz 101, Radio XL5 (Boston), Hellcast Radio and more.
Contact
General/Booking: DontBelieveInGhosts@gmail.com
PR: Shauna@odonnellmediagroup.com
Press
"Don't Believe In Ghosts is an alt-rock band from NYC with infectious synth-pop sensibilities. At times their music seems so familiar that you may feel like you've wandered back 30 years into the heart of New-Wave. Yet, there's so much about this group that is right at home in today's rock/pop world."
Don't Believe In Ghosts showcase the beauty of what indie pop/rock should be all about, and that is not conforming to the radio, and being that artist that spills different colors from the artist's palette onto the canvas.
"What makes "Don't Wake Me Up" stand out is that it is not overdone and overproduced, and it allows the clever lyrics to speak for themselves. It is quite eclectic, encompassing elements of such genres as alternative, rock, adult contemporary, soft rock, and even, indie music."
"Don't Believe In Ghosts will be one of your favorites especially if you enjoy bands like The Neighborhood and Foster The People."